This post originally appeared on The REAL Housewives of Riverton.
I don't know about you, but summer can be a little hectic. I feel like I'm constantly on the go. I barely have time to get ready in the morning before I'm out the door. That's why my Triple 5 Face is a must-have for summer. A 5-minute face using 5 products, each under $5!
I am all about easy-breezy makeup in the summer. I'd rather be outside enjoying the sun than inside putting on a full face. I've found five products that get me looking fine in record time without breaking the bank.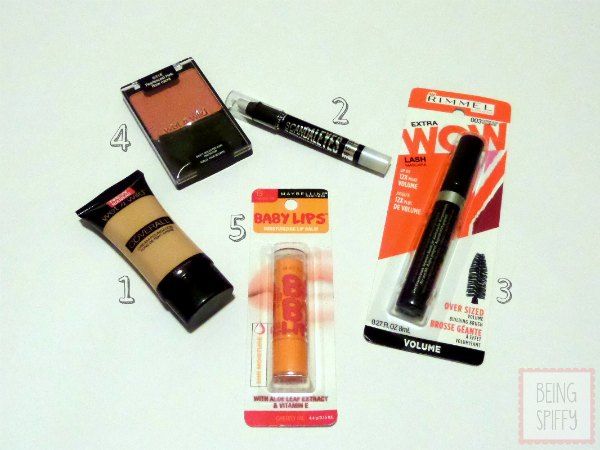 1. WET N WILD Coverall Cream Foundation
Fair/Light – $3.88
This foundation gives excellent coverage and contains SPF 15. For sheer coverage, apply a light coat right after moisturizing.
2. RIMMEL Scandaleyes Shadow Stick
Whiteness White – $4.49
This eyeshadow applies soft, but stays put once it dries. I recommend Whiteness White or Bulletproof Beige as a highlighter under the browbone and in the inner corners of the eyes.
3. RIMMEL Extra Wow Lash
Extreme Black – $3.47
For a skinny price tag, this mascara really amps up your lashes! If I had to walk out the door wearing only 1 of these 5 items, this mascara would be it.
4. WET N WILD Color Icon Blusher – $2.99
Pearlescent Pink – $2.99
If you're a fan of NARS blush but not a fan of the price tag, this is a dupe for one of their most popular colors. It is quite pigmented, so a little goes a long way.
5. MAYBELLINE Baby Lips
Cherry Me – $3.99
I'm pretty sure this is the most popular lip balm out there right now. It's offered in 6 "moisturizing" classic shades and 6 "electrofying" neon shades. With a gorgeous wash of color, it's a great alternative to lipstick.
In less than 5 minutes, and for less than $20, I achieved an everyday sheer, summer look.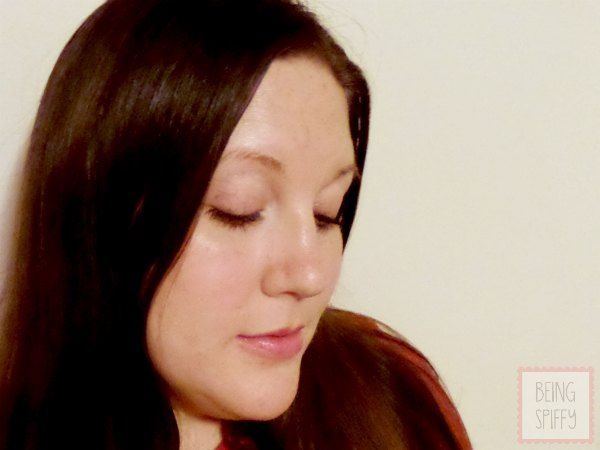 I wear glasses, so here's how you'll see me this summer. Fresh-faced and put together. Just how makeup should be.